| | |
| --- | --- |
| Family | Rosaceae |
| Genus | Prunus |
| Subgenus | Prunus |
| Species | P. tomentosa |
| Common name | Korean cherry, Manchu cherry, downy cherry, Shanghai cherry, Ando cherry, mountain cherry, Chinese bush cherry, or Chinese dwarf cherry. |
| ZBAS | 8 |
Nanking cherry , who sounds like a cousin to cherry, actually has a closer relationship with plum (the same subgenus as plum). Tthe Latin name tomentosa (hairy) refers to the hairs of the leaves (underside). Nanking cherries are native to China. Because there is no large area planted in North America, it is not important to bees in the United States.
1. Nanking cherry in front my yard bloomed around the same time as cherry, slightly earlier than the plum. The flowers are still beautiful.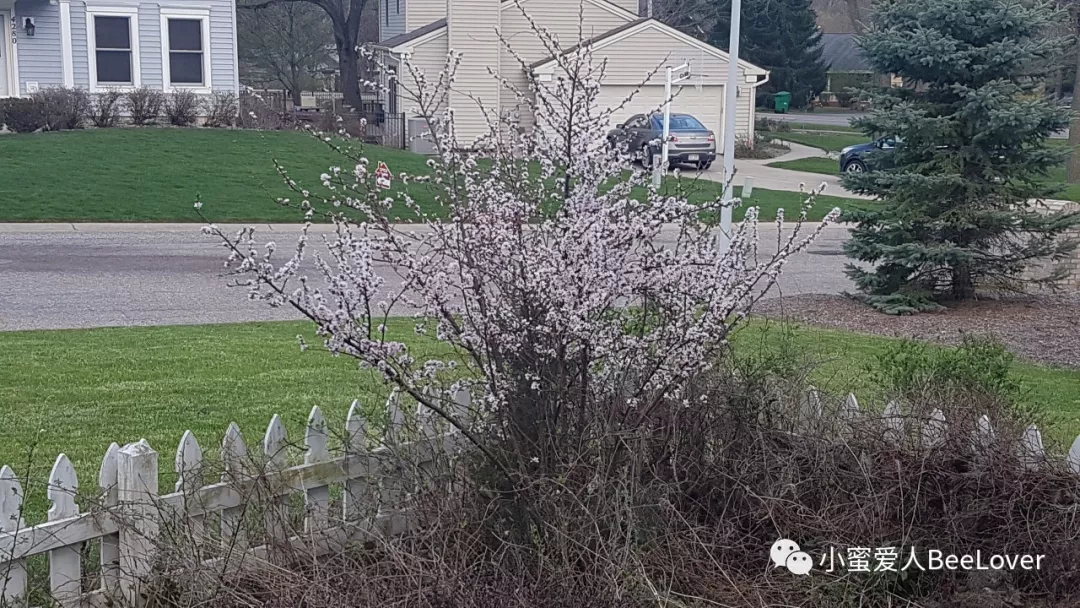 2. Taken on May 5.1, 2018. A little pink in the distance, because of the color of the anther base.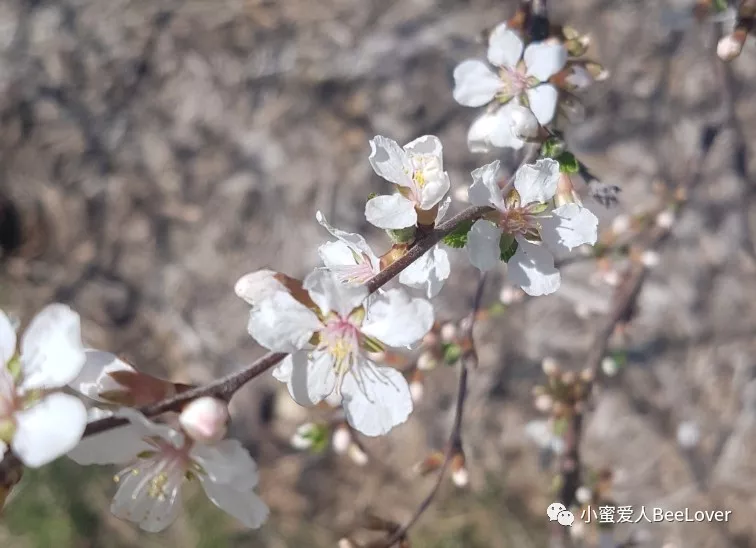 3. I have many photos of honey bees foraging on this flower but could not find them (need better organization!). The photos below were taken on March 26, 2002 (Beijing Botanical Garden, the same day as the hyacinth), with a point and shoot camera Nikon Coolpix 990 (3.2 megapix). The petals already fell but bees still foraging on them.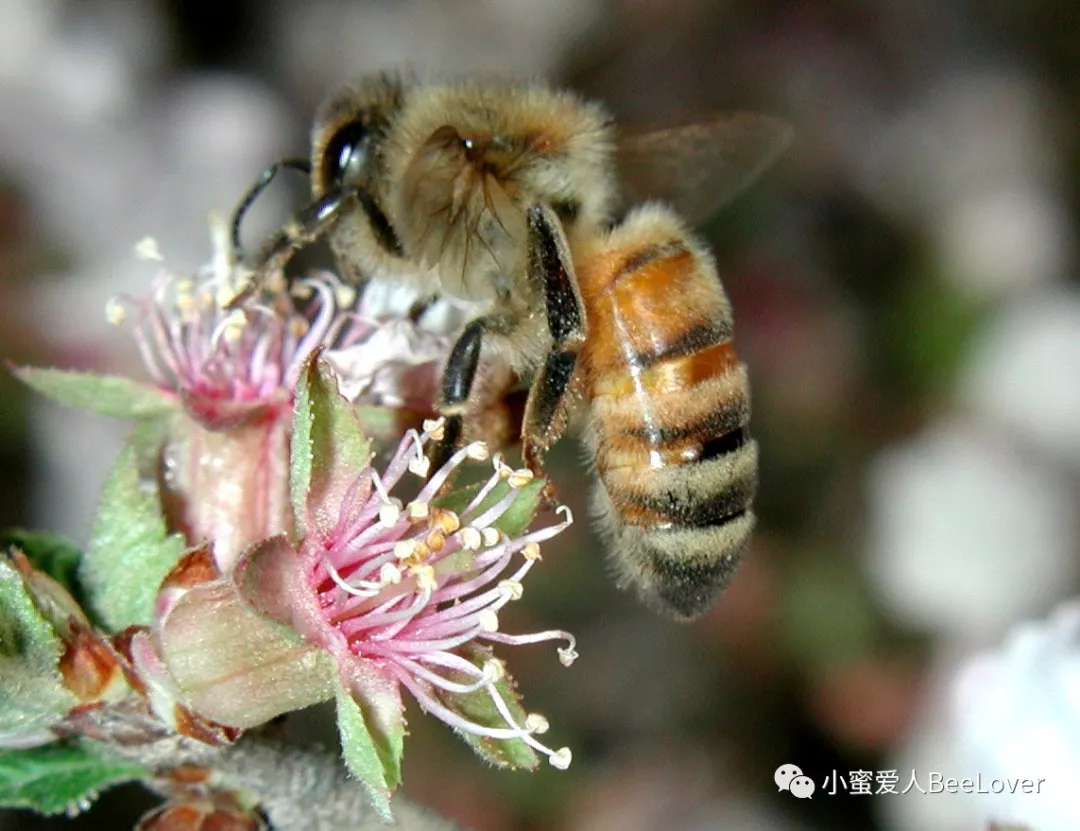 4. The 3 megapixel point-and-shoot also did a good job.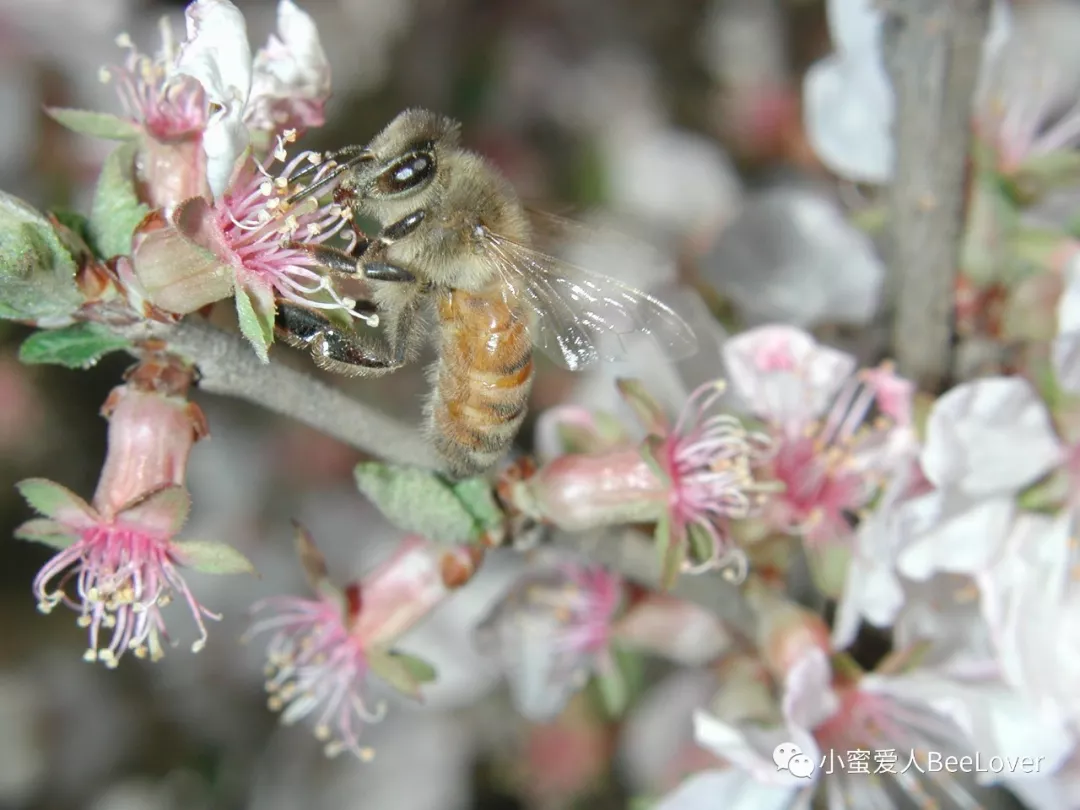 5. Working hard to reach nectar.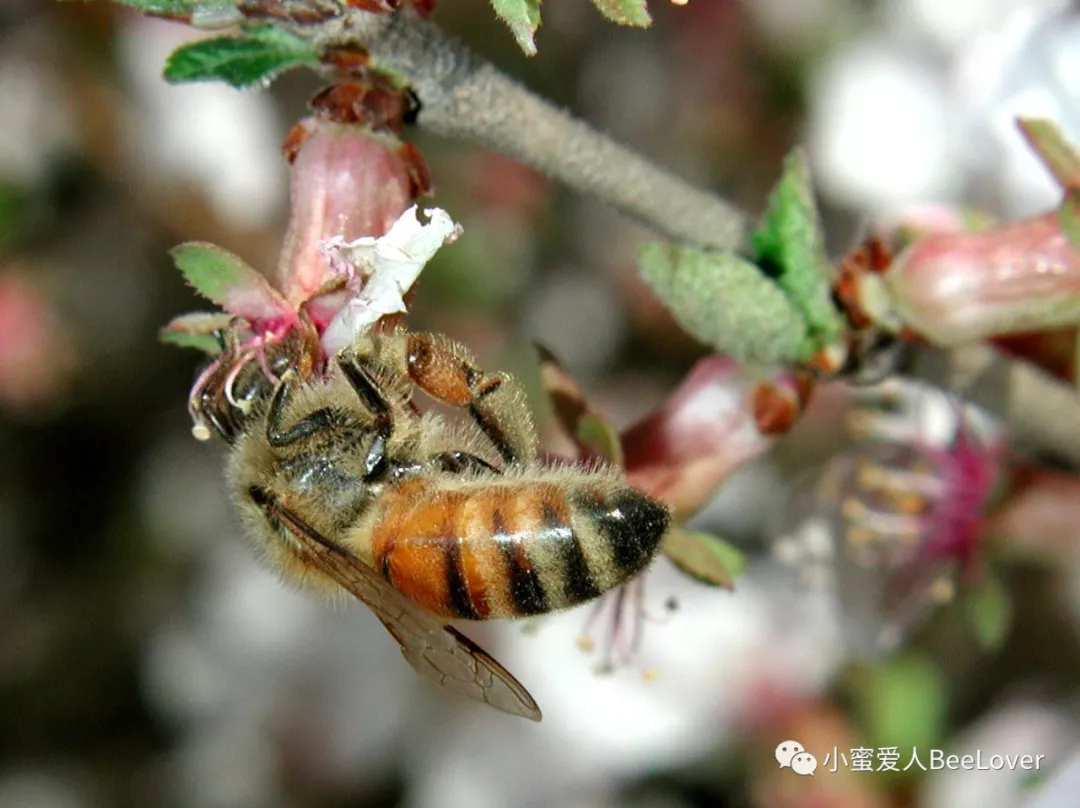 6. These were taken in 2012.5.1. Jilin. This is a solitary bee. Osmia? due to the many hairs.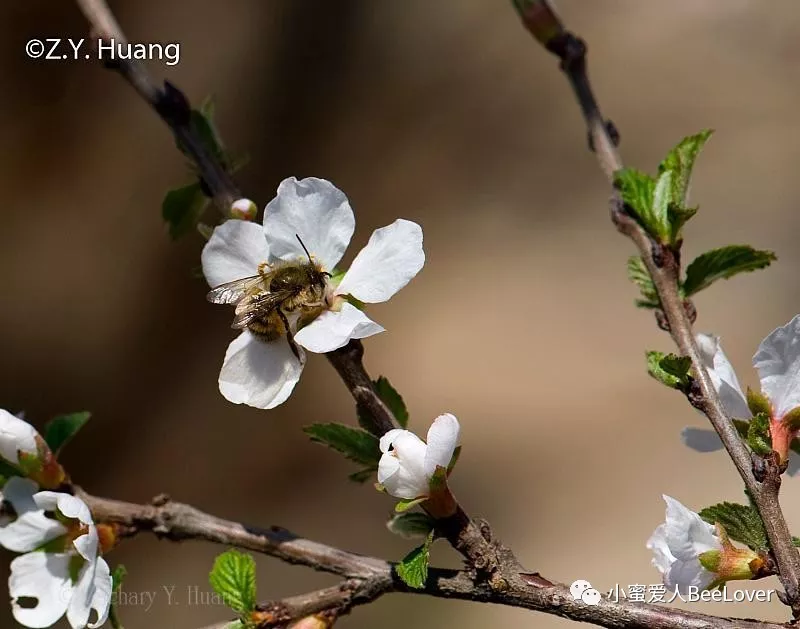 7. This bee was flying.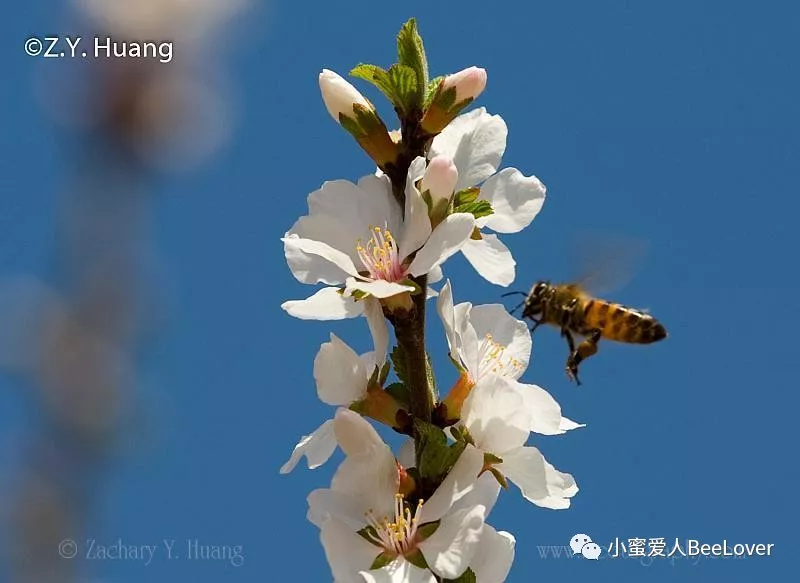 8. Two bees in the air.
9. Looks like the color above is too yellow, this one is too white.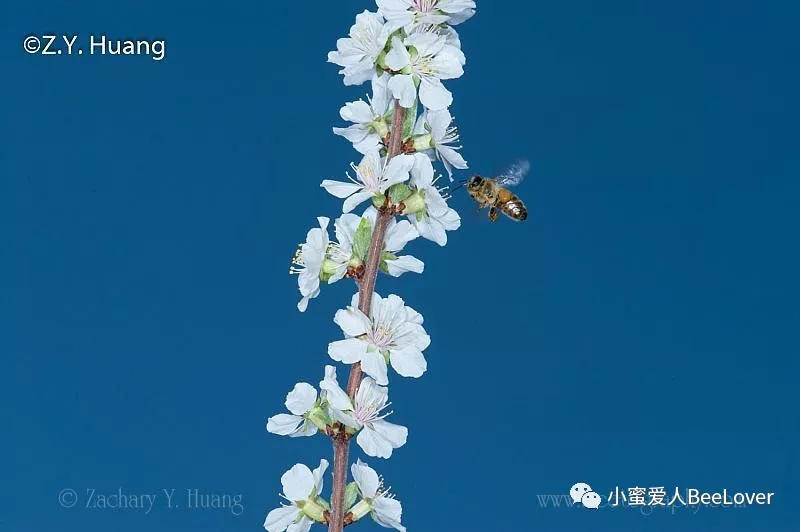 10. One gets a lot of fruits (if the birds did not help first), very small. It is smaller than grapes and has a large pit. Each tree is different, some are sweet, some sour.