| | |
| --- | --- |
| Family | Rosaceae |
| Genus | Prunus |
| Subgenus | Cerasus |
| ZBAS | 4 |
These beautiful, but fruitless cherry blossoms are called "Japanese Flowering Cherry", and there are many different species and varieties. The beauty of spring is certainly not just because of those crocuses, scillas, and hyacinths. Cherry blossoms is at least as, if not more, important to us humans.
To honey bees flowering cherries are not important, although they will forage on it also.
1. This is the Japanese cherry blossom which was photographed in Japan in April 8, 2004. (I stayed at an hotel near the airport due to missing a connecting flight). This one type of cherry blooms after leaves are out. The white ones are actually not distinguishable from the flowers of fruit producing cherry.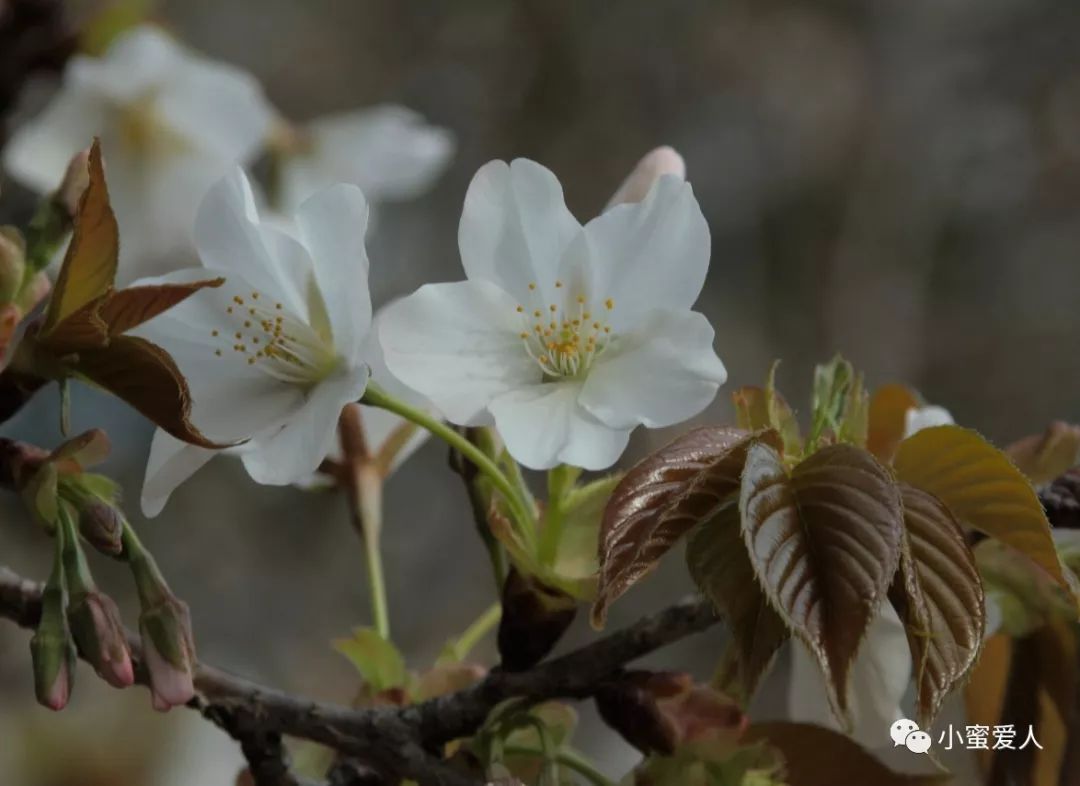 2. There are two cherry trees at the north entrance of Michigan State University. These photos were taken on March 21, 2012. Most years they bloom in late April.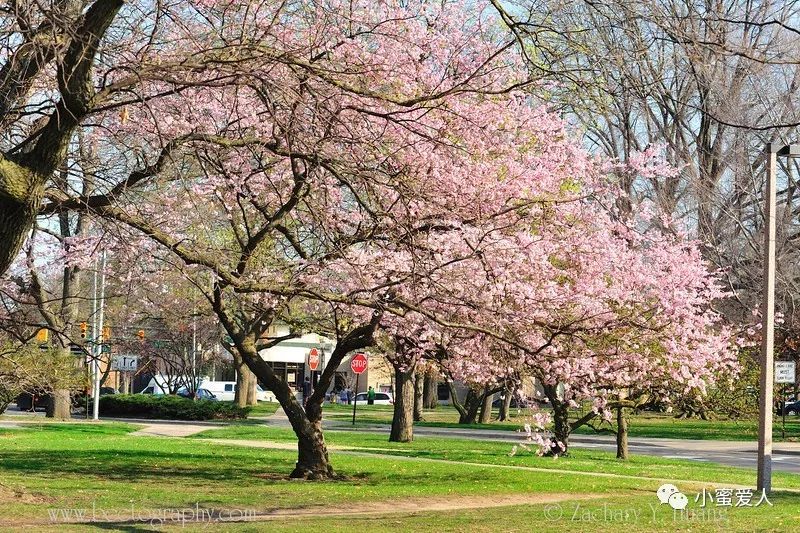 3. Under the blue sky is your pink flower.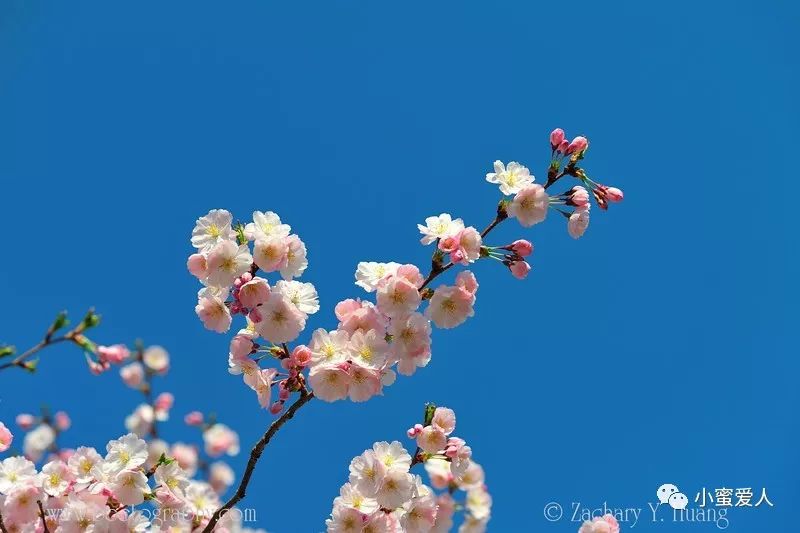 4. The sun is warm in spring and the cherry blossoms are almost translucent against the light.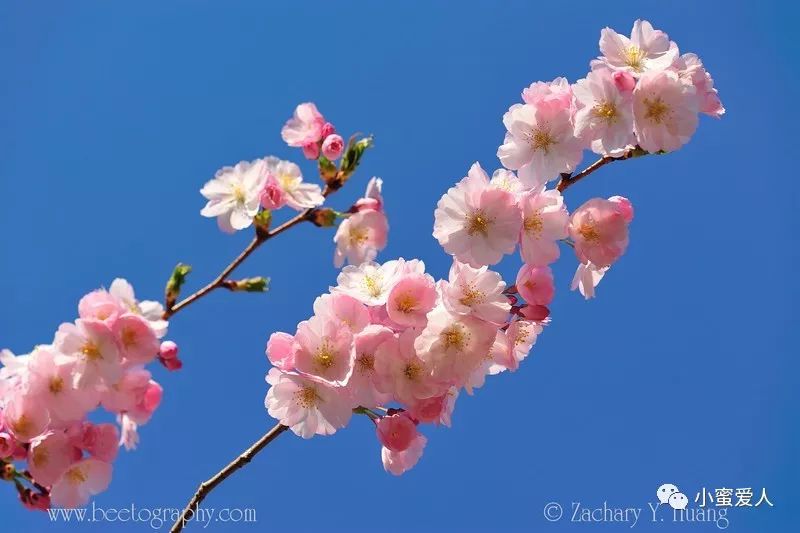 5. Aren't they pretty?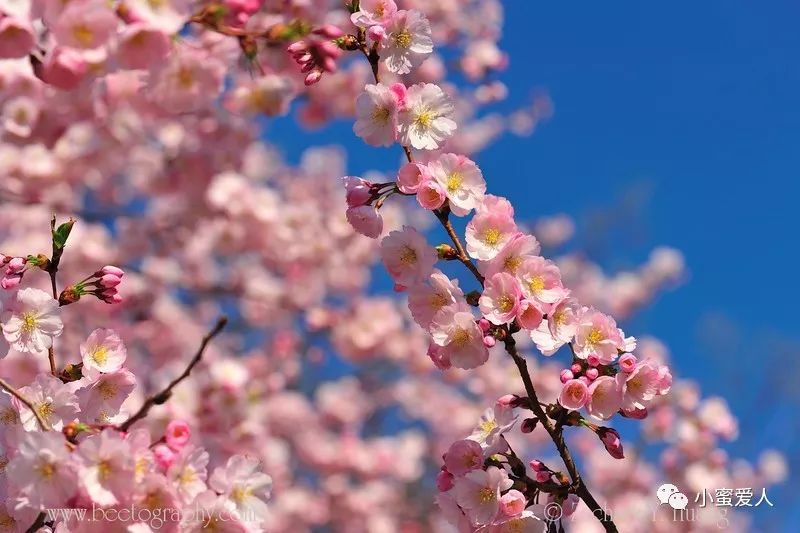 6. A bumble bee queen is here.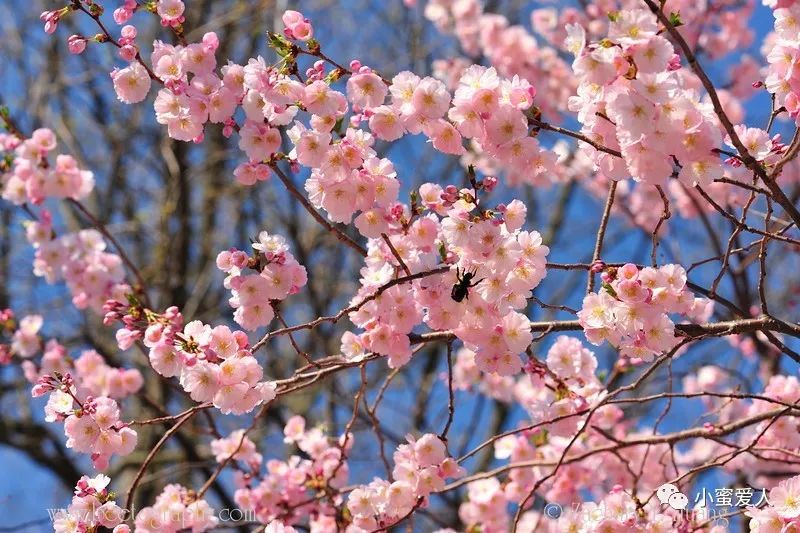 7. She is in the middle of the photo.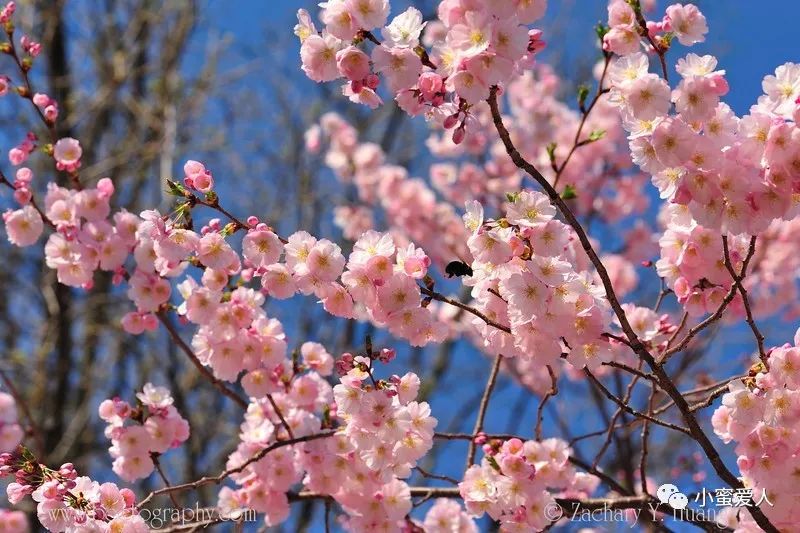 8. Here comes a honey bee (finally! sometimes I have to wait for up to an hour for a bee to come, but most of the time my patience is about 16 min of waiting).
9. A honey bee in flight, she looks alright.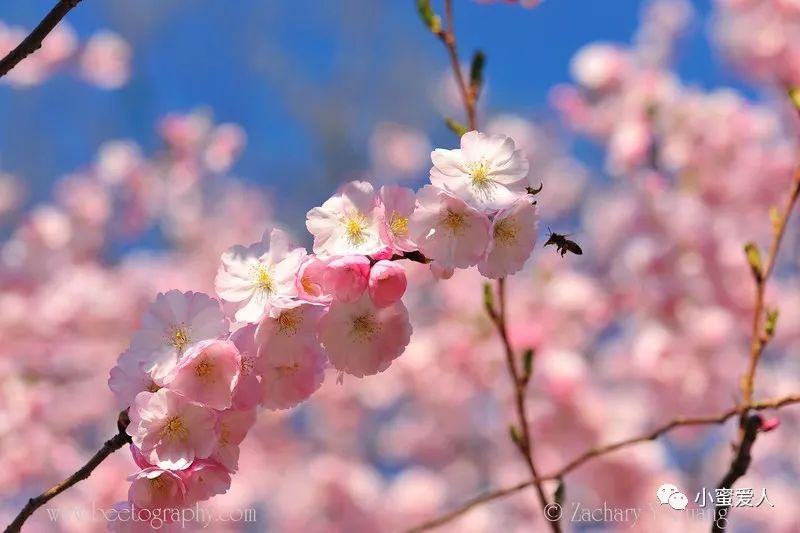 10. The same photo, cropped closer.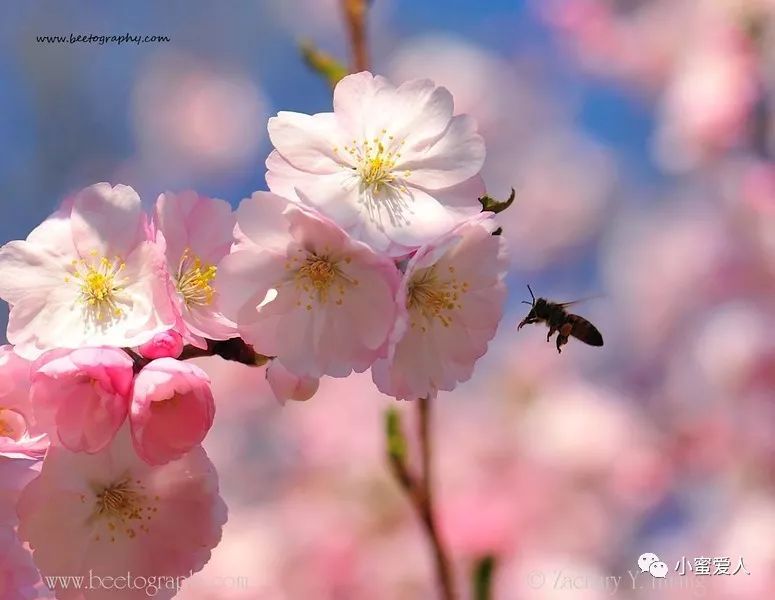 A Bee Sings to Cherry
— Zachary Huang
You are pink the sky's blue
The spring sunlight warms
on me and you
I buzz over for an encounter
for your beauty, your fragrance
and of course, your sweet!
With a gust of wind, Tomorrow
your petals will fall
I will lightly embrace you
With a kiss to take away your sorrow
I will cherish your sweetness
Store them as honey
Though your life is gone in a haste
Humans will have a long time
To give your honey a taste
**Written on April 12, 2018 after sorting photos of bees on cherry flowers, at Urbana, IL, USA