| | |
| --- | --- |
| Family | Rosaceae |
| Genus | Prunus |
| Subgenus | Prunus |
| Species | P. mume |
| ZBAS | 6 |
One naturally thinks of Japan when seeing or speaking of flowering cherry. In the same way, one would link it to China when talking about the Chinese plum flower, or meihua. I would bet that the meihua received most Chinese ancient poems to it, perhaps with peony after it.
But to honey bees, meihua is not super important, mainly because it opens too early, when it is still too cold for bees to forage. I shot one type of meihua in Beijing, a hybrid tween meihua and plum, which bloomed at the same time as peach. The most bees I saw on meihua was actually in NC when I was invited to give some talks to beekeepers there (around 600!).
1. Taken Feb 7, 2012 at DC. It was too cold at that time and we saw no bees. A beautiful red in color, with the capital building in the background.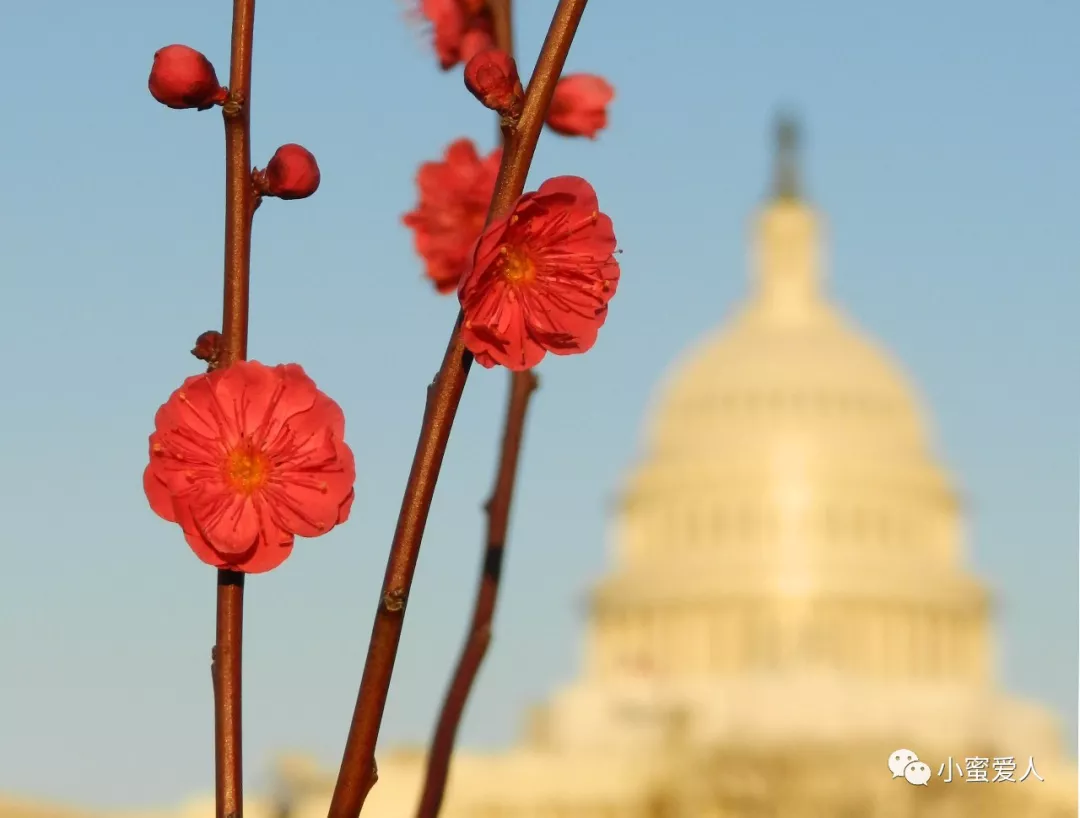 2. Pinkish red against the blue sky.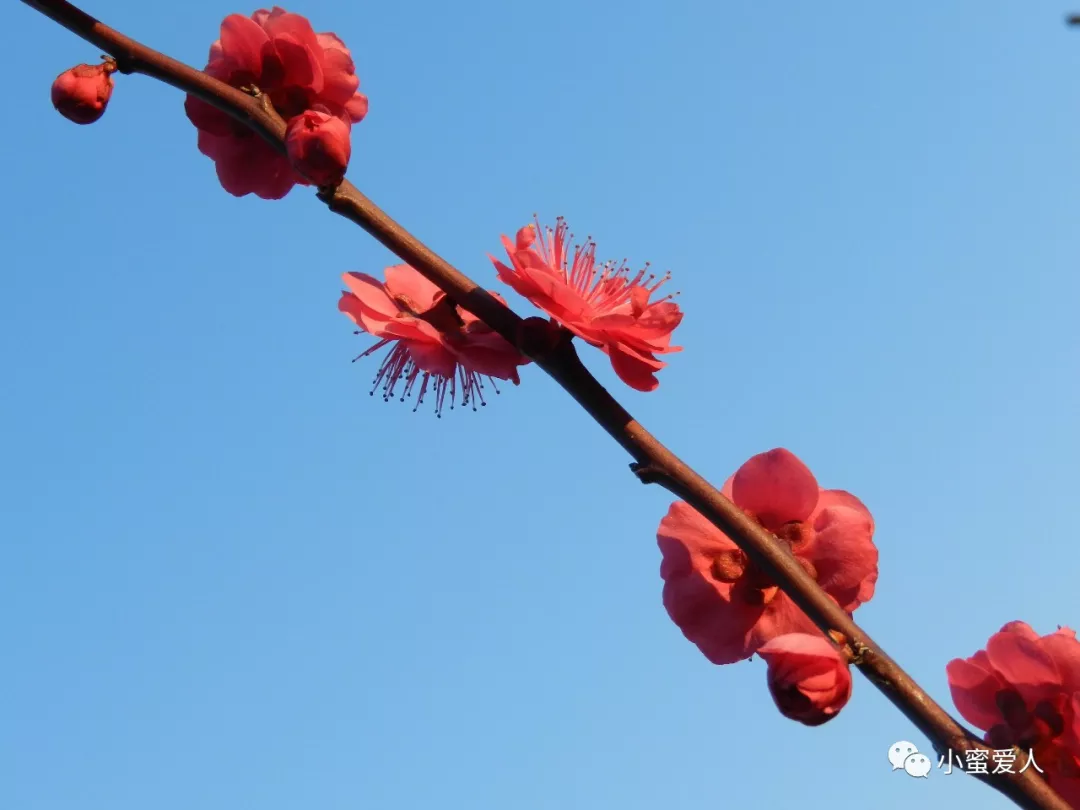 3. New Bern NC, Feb 28, 2016. I gave a couple of talks to 600 beekeepers and after lunch I was looking around for bees with my camera. A park there with Chinese plum! with many bees humming! Bees were fast and no particularly good photos.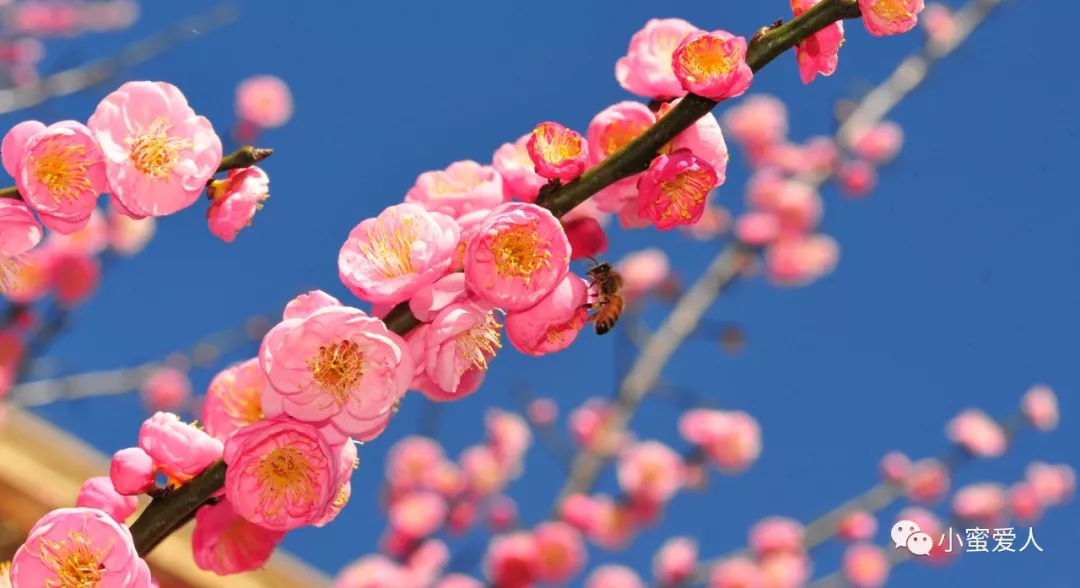 4. Close up of a bee reaching for nectar but has some pollen on her hind legs.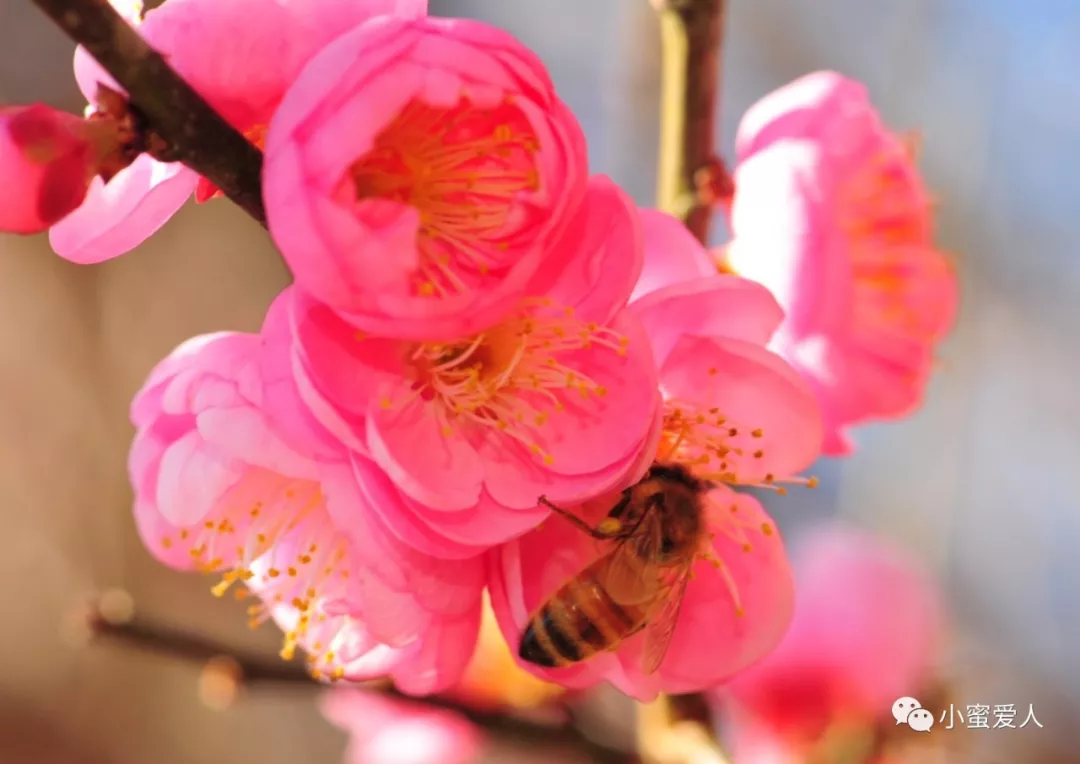 5. A dark bee also trying to reach for nectar.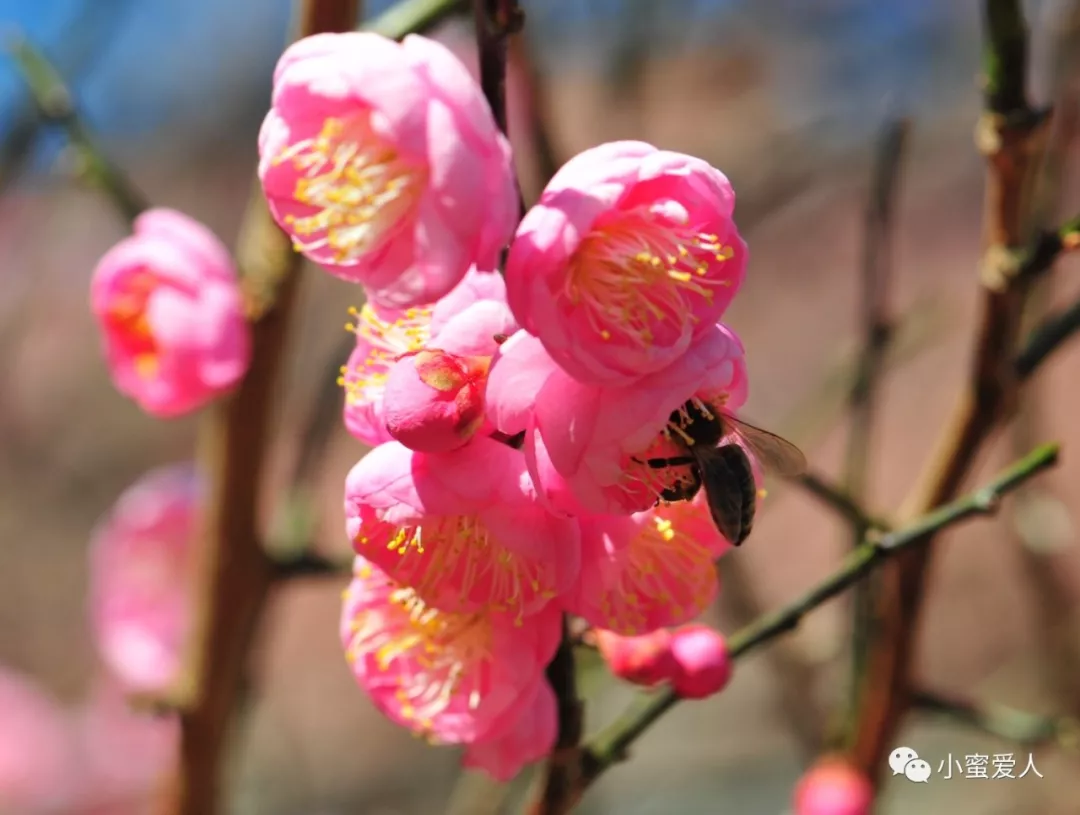 6. This bee again seemingly reaching nectar.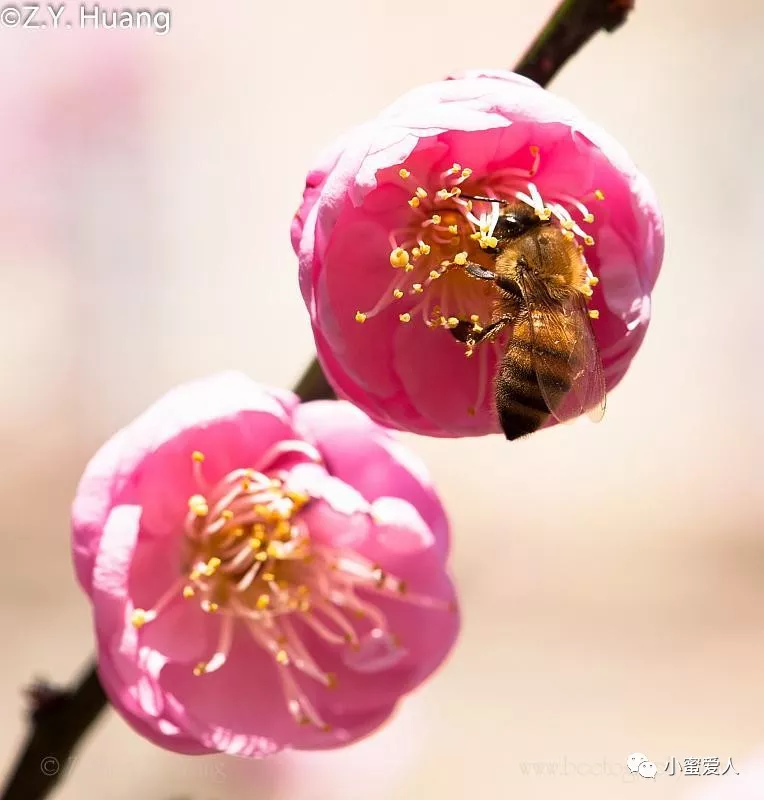 7. I think the same bee then moved on to the lower flower.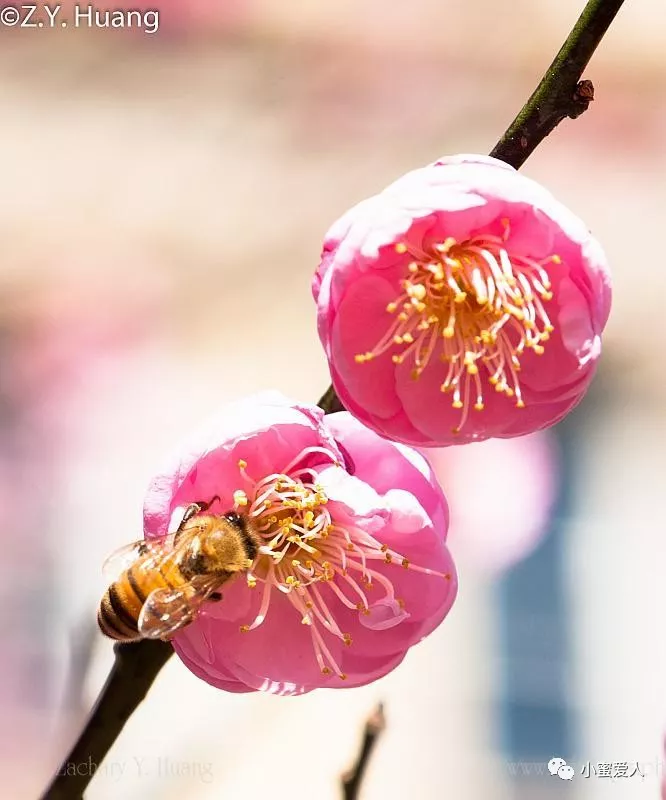 8. The following photos were taken Feb 2019 when I went to my home town to spend the Chinese New Year with my mother and brother. A childhood friend took me to his friend's yard (Yintian, Xiangtan, China) to see Asian bees foraging on several flowers (boxwood, meihua, and wintersweet). You can see the bee here (A. cerana) is quite different from the one above. The black and white colors have much higher contrast (less gradual changes in color as in A. mellifera).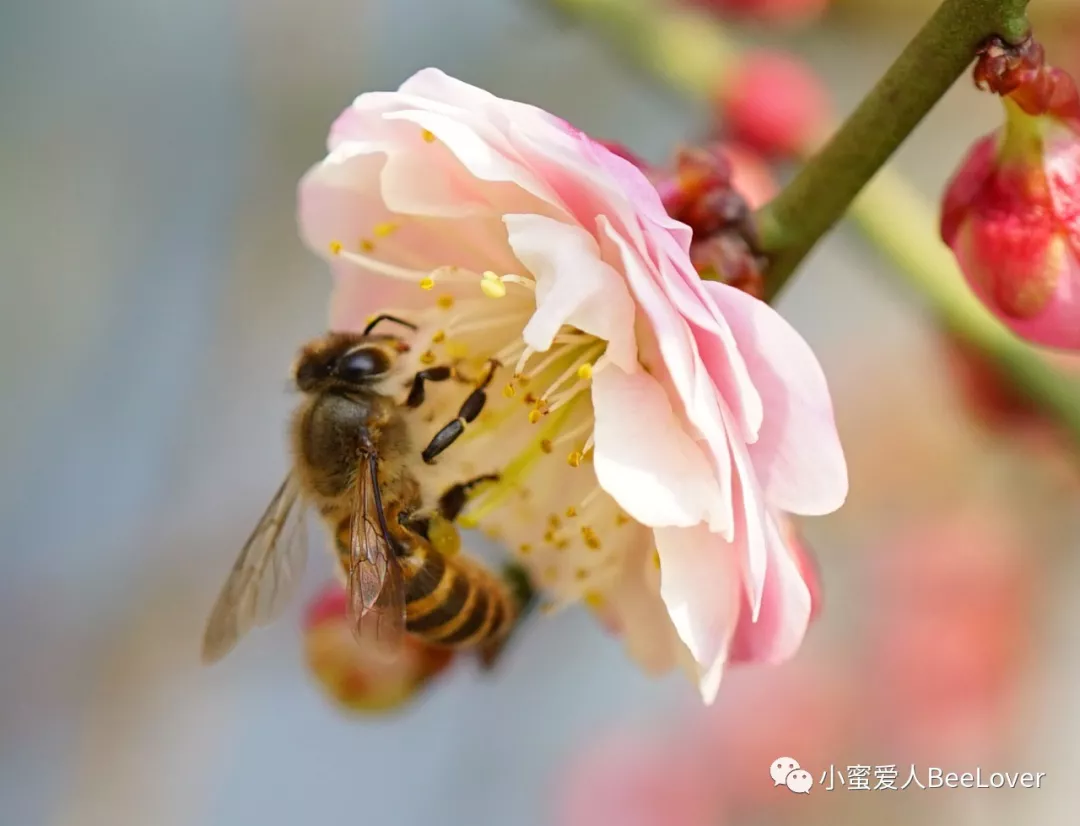 9. This one is a peachy red in color.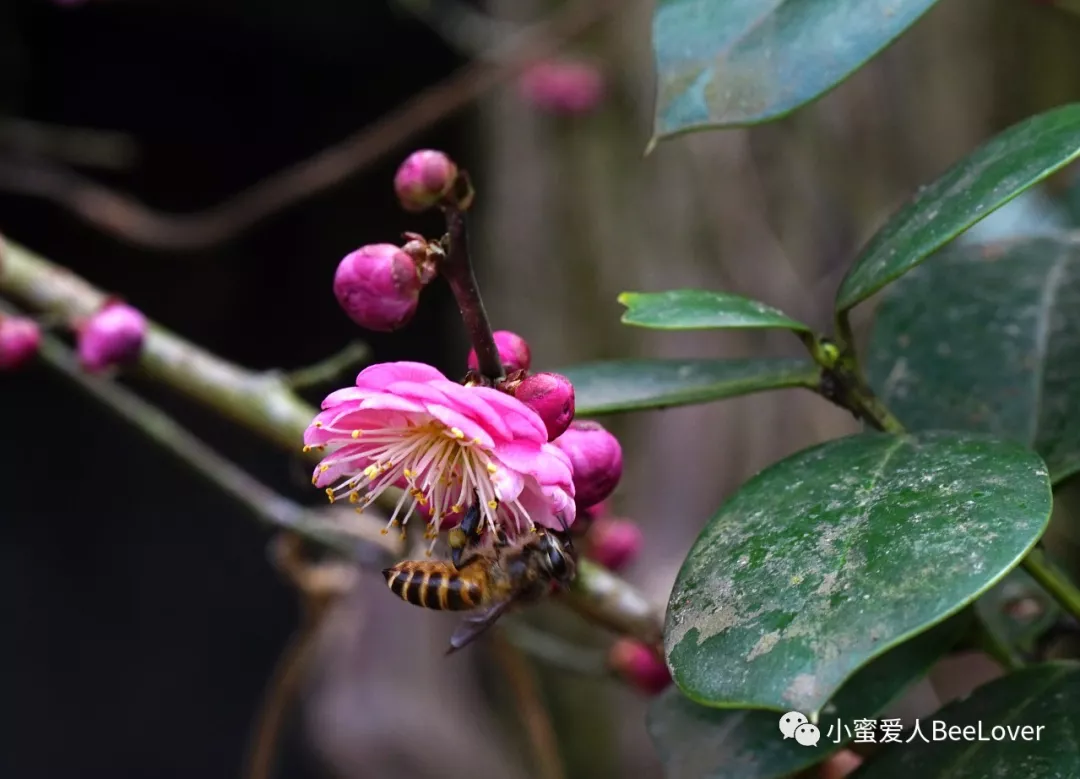 10. looks like not a lot of pollen on this bee.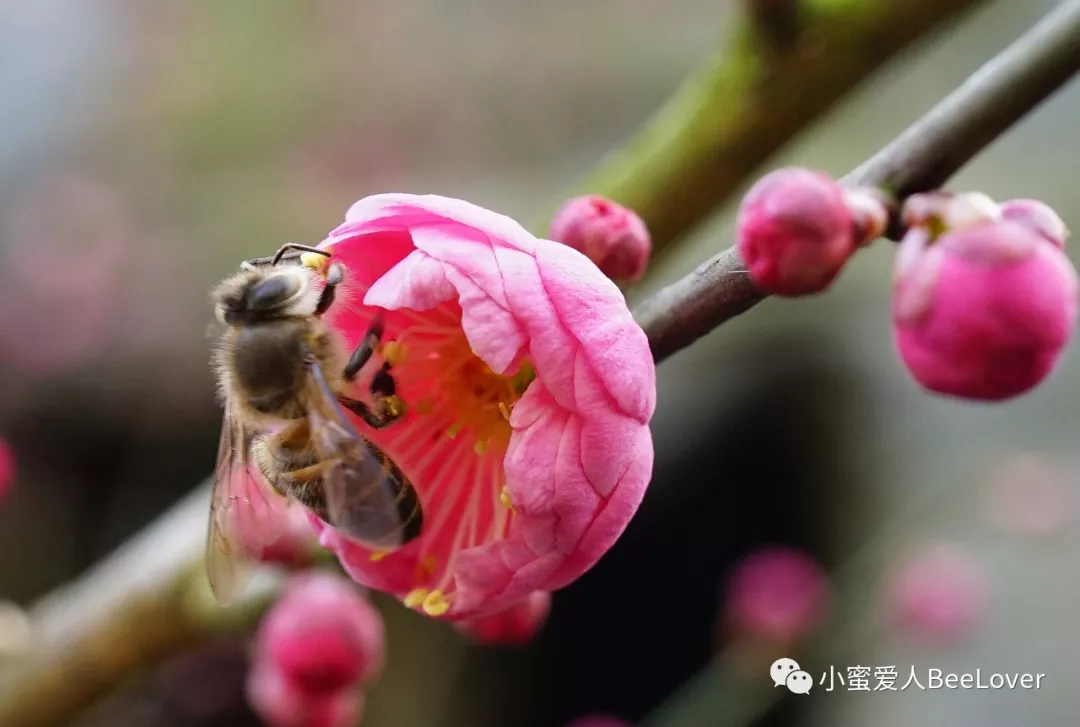 11. I also got a few good shots of cerana foraging on a type of boxwood.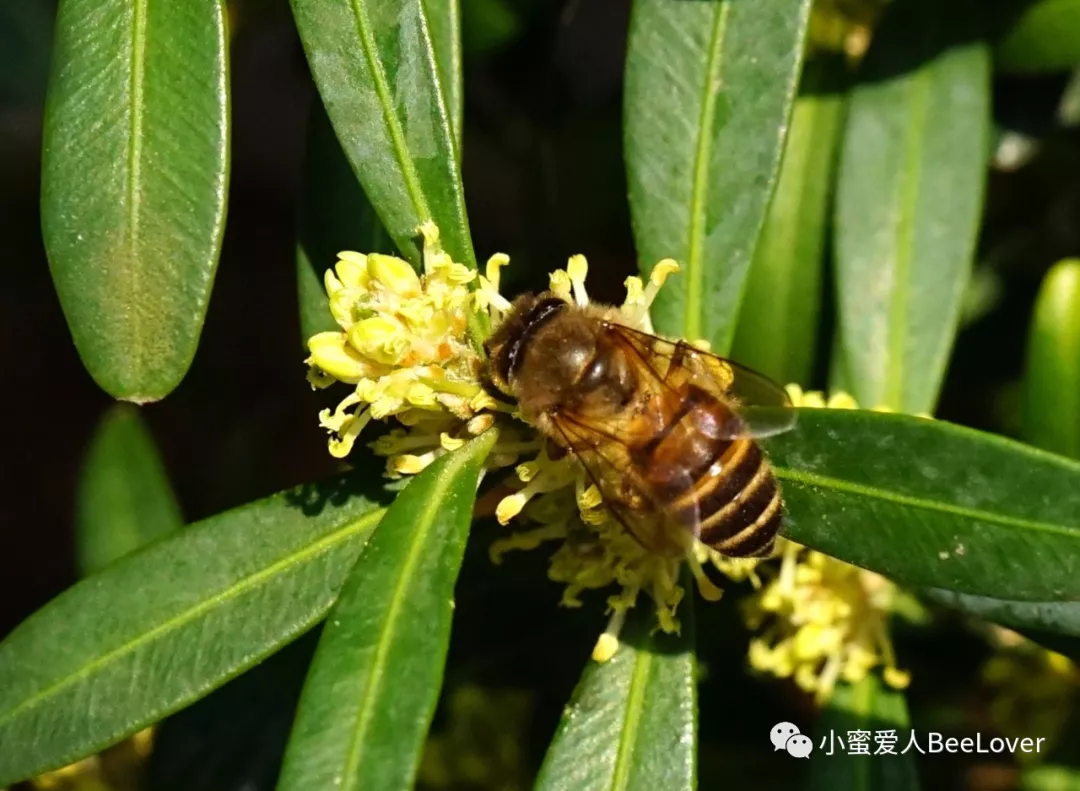 12. It definitely has more pollen.