| | |
| --- | --- |
| Family | Rosaceae |
| Genus | Prunus |
| Subgenus | Prunus |
| Species | P. armeniaca |
| ZBAS | 8 |
Apricot flowers and Chinese plum flowers are almost the same. Both flowers are beautiful and the fruits are edible. In terms of fruits, apricots are better than Chinese plums, at least in the United States you can buy apricots. These two are not very important fruits in the United States. I have not seen the orchards of apricots in the United States.
1. On May 1, 2012, I went to Jilin Bee Institute. Director Xue and Dr. Li took me to shoot bees flowers.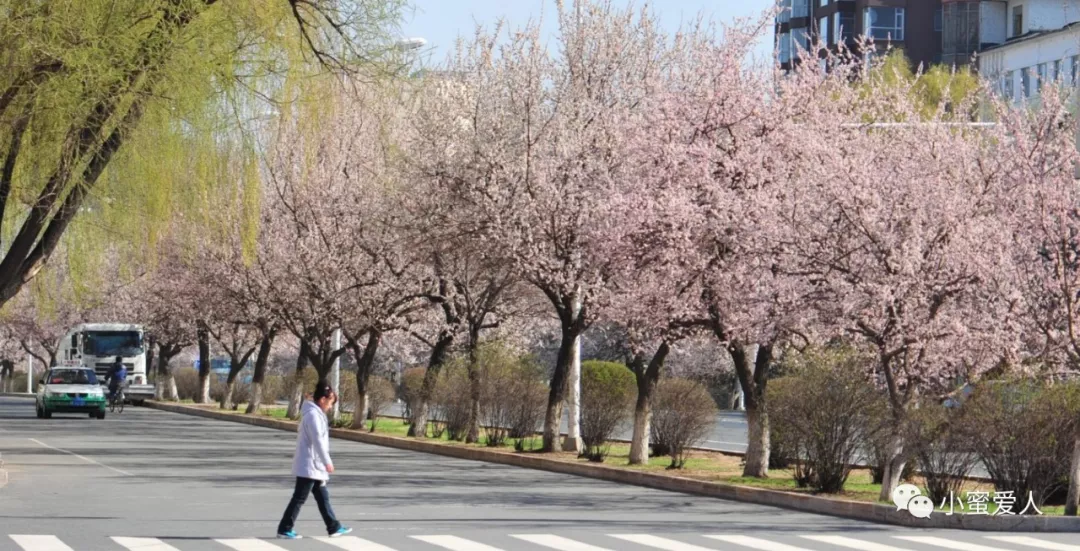 2. There are still many bees, seemingly more than peach blossoms.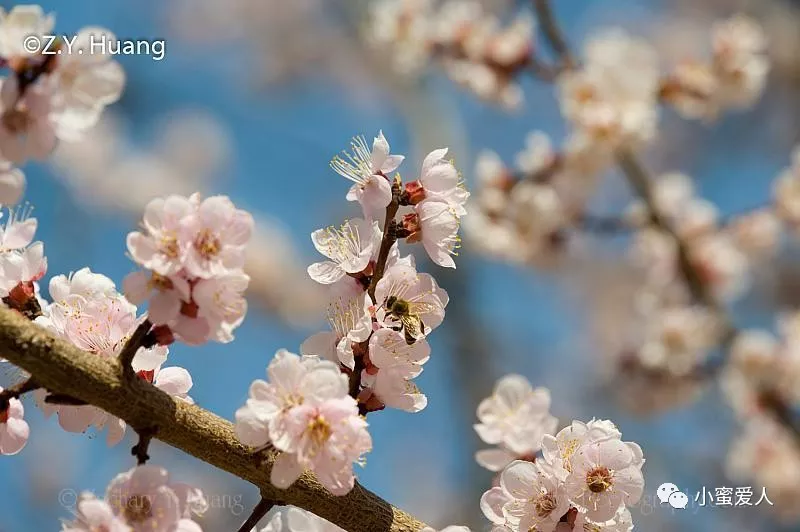 3. 天蓝太阳暖, 粉花蜜蜂飞。
The sun warms the blue sky
Among pink petals bees fly.
OK, I could not help to compose a Chinese couplet, as an ancient writer would do.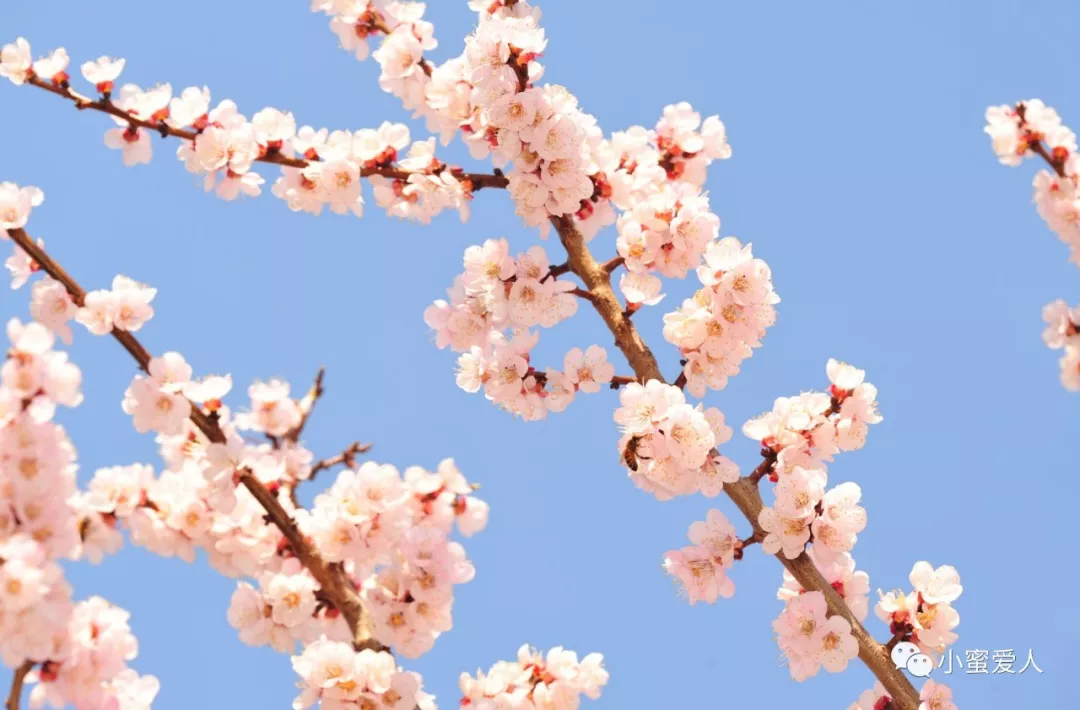 4. This bee (Apis mellifera) trying to reach for nectar, it seems.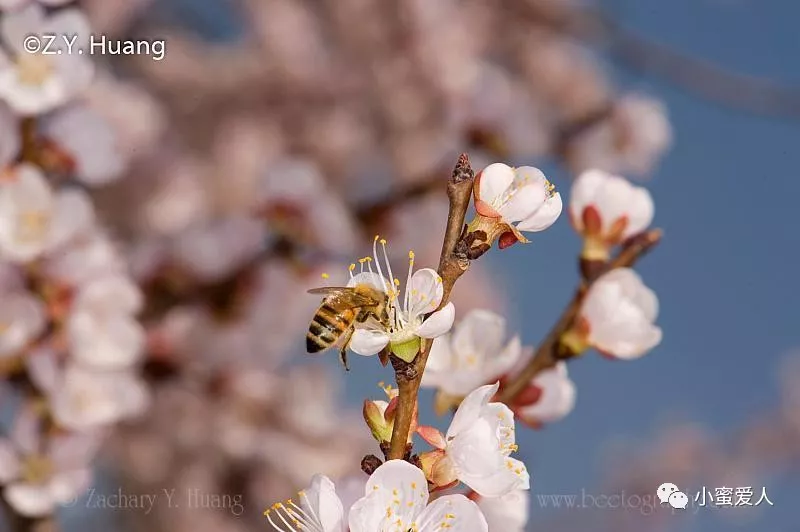 5. The flower itself is similar to peach or almond. but is pinkish white.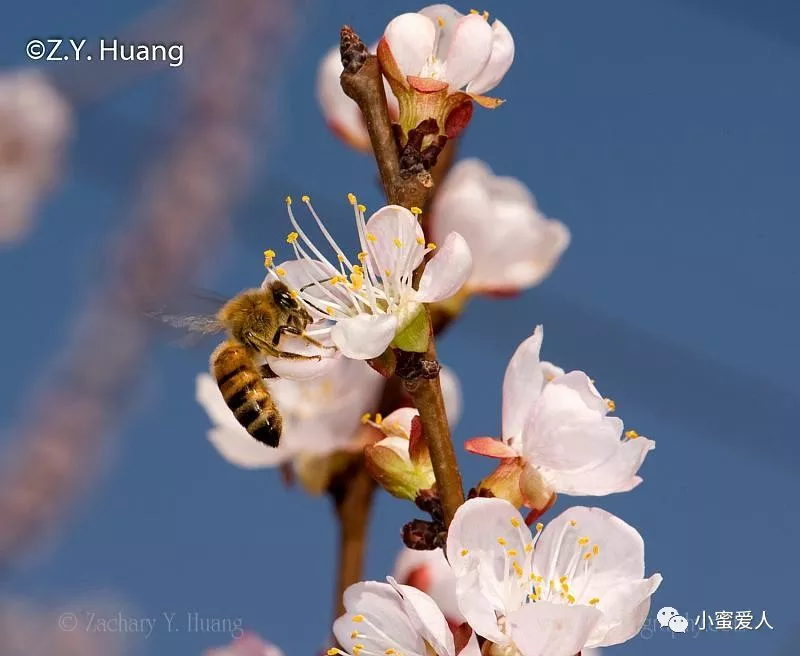 6. I do not see a bee with pollen yet, so maybe they do produce more nectar than pollen.
7. This is more pink than others.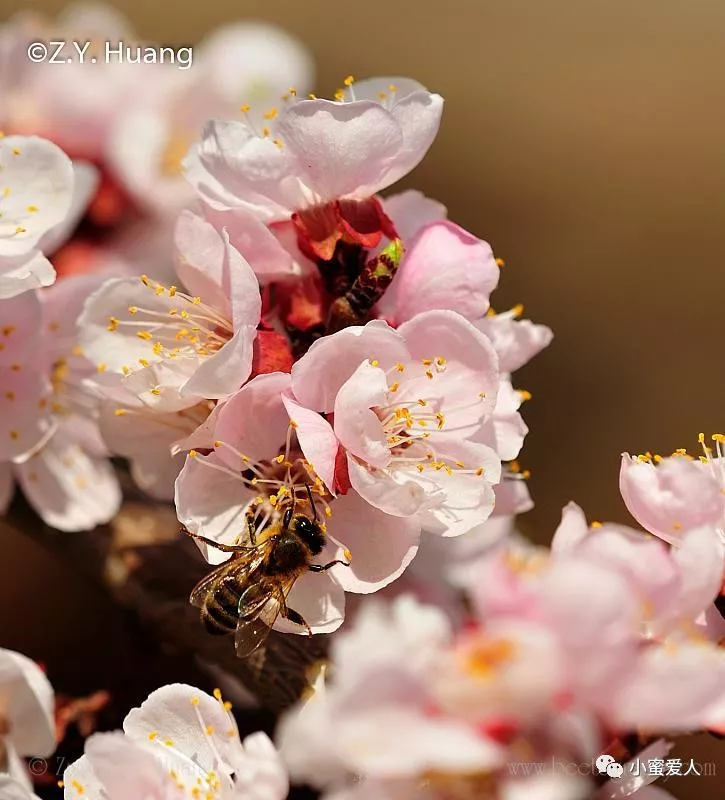 8. Again reaching nectar.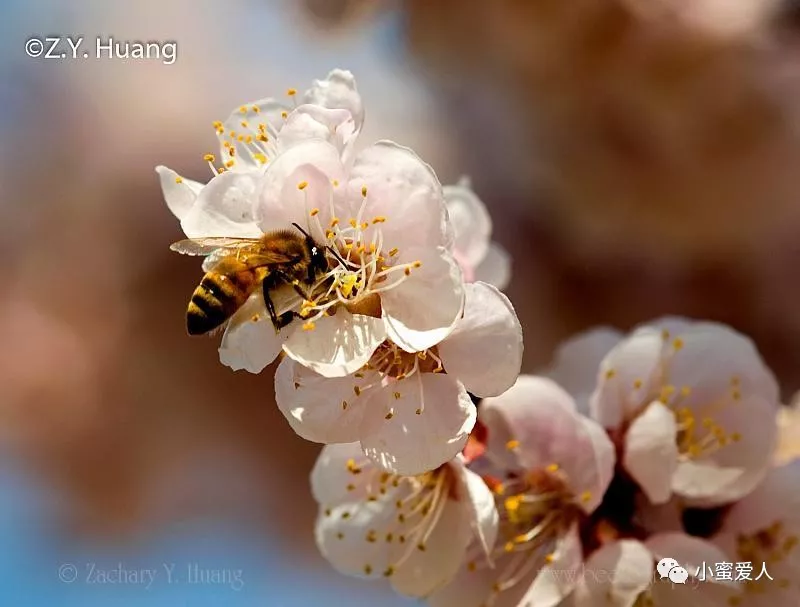 9. Just like fishing, it's always more fun to have friends with you during beephotography. Director Xue Yunbo took his $8,000 "cannon", but I think it does not have macro function so you have be very far away from the bee.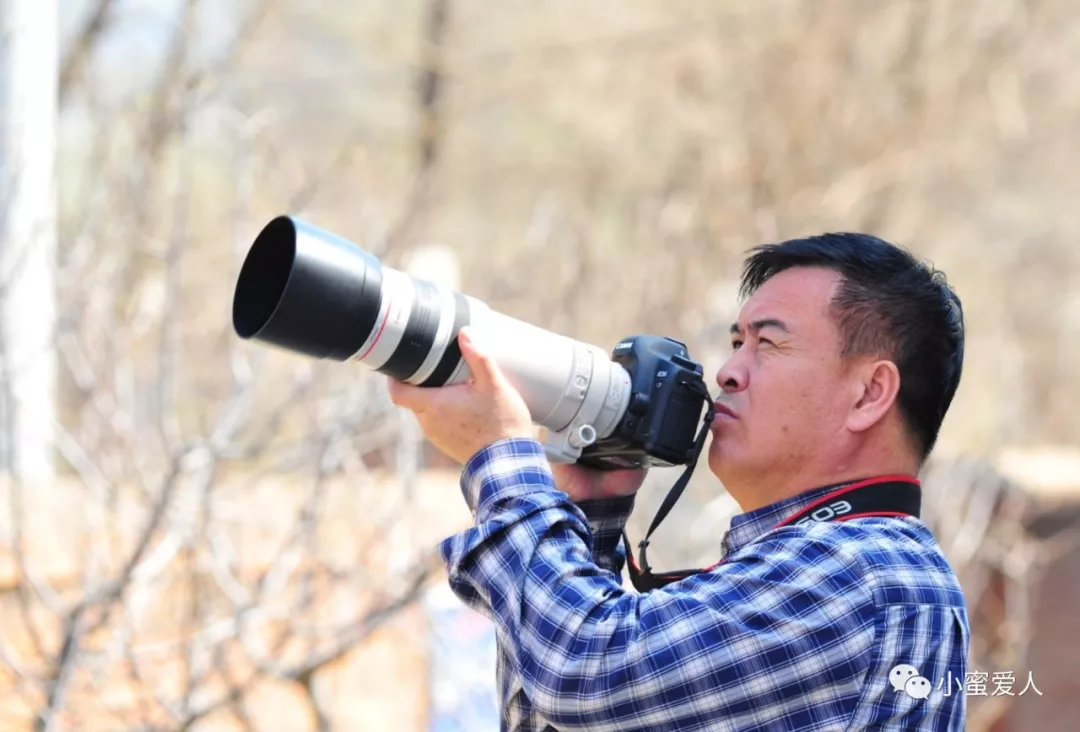 10. Dr. Zhiyong Li has the same camera as me (maybe a D800, ahead of my D700), same Nikkor 105 micro lens and flash (Nikon R1C1).