| | |
| --- | --- |
| Family: | Anacardiaceae |
| Genus: | Rhus |
| Species: | R. chinensis |
| Common names: | Chinese sumac |
| ZBAS | 9 |
This year (2020), I checked the trees a few times, finally I saw it peaked on Aug 30. But it was about 66 F in the morning and only a few bees were there, with more bumble bees.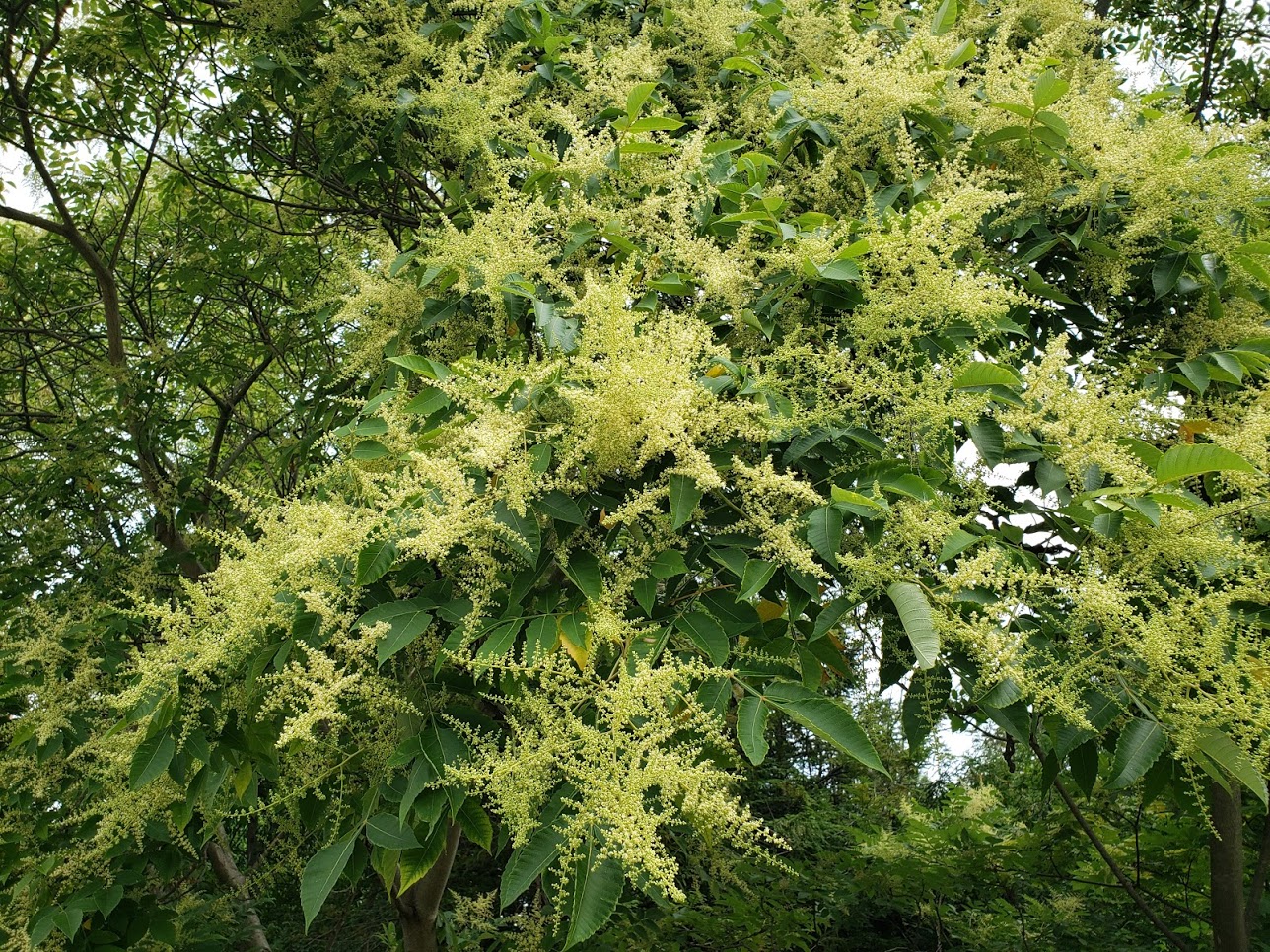 August and Sept is a tough time for honey bees. Goldenrod is starting but not going strong yet around late Aug so honey bees are always trying to find something good for them. Two good plants bloom around this time: China sumac and seven son's flowers. Prior to this, bees were really in robbing mood around early and mid August, because white clover, sweet clovers were all basically gone, birds foot trefoil mostly done (I did see some patches still going), dogbanes were gone, and only red clovers still blooming.
I noticed last year (Aug 22) that a large bush of sumac was blooming around Aug 22 and filled with honey bees. Frank and Peter from botany identify them for me as Chinese sumac or nutgall tree, Rhus chinensis (Anacardiaceae). The bush is located near the MSU Music building (right across from the Beal Botanic Garden on circle drive). I took some photos last year but they were not very good. So I decided to redo them this year. I checked about 4 times this year (since June!) but finally saw them in bloom Aug 31 and saw them totally buzzing with honey bees.
This species of sumac produces galls in China which is called Wu Bei Zi (五倍子) in Chinese. The gall is due to infestation by an aphid (Melaphis chinensis). I assume that the aphid did not get introduced to US so I did not see any galls. Wubeizi in China is used to treat coughs, diarrhea, dysentery and for stopping internal bleeding. Compounds inside galls have been shown to have antiviral, antibacterial, anticancer, hepatoprotective, antidiarrheal and antioxidant activities.
1. So many bees buzzing!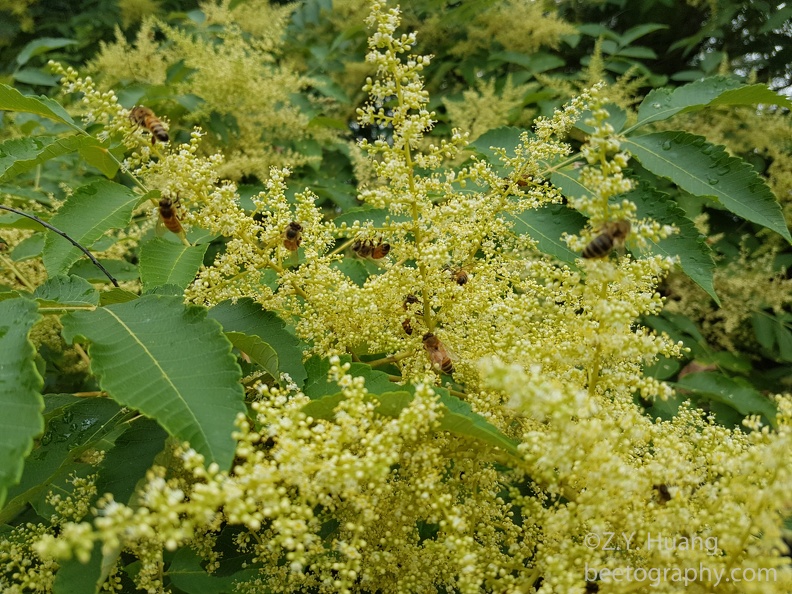 2. A close up.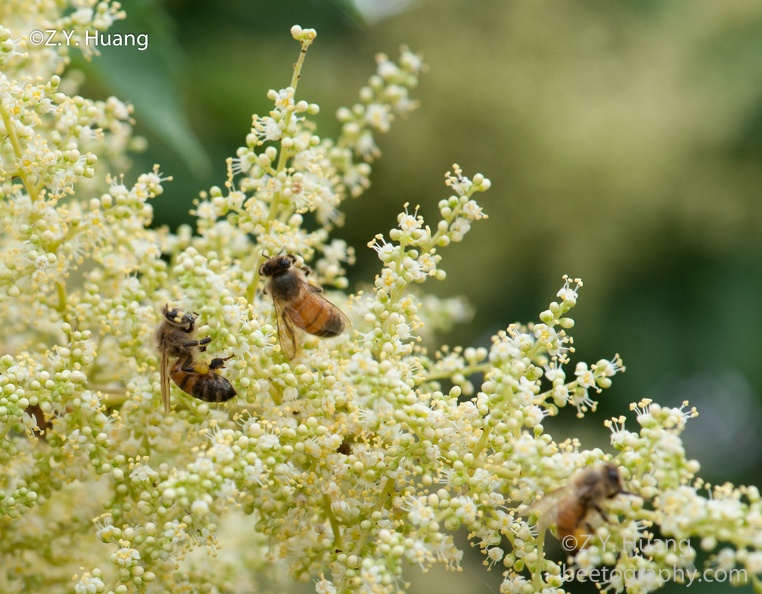 3. This bee is apparently foraging for nectar.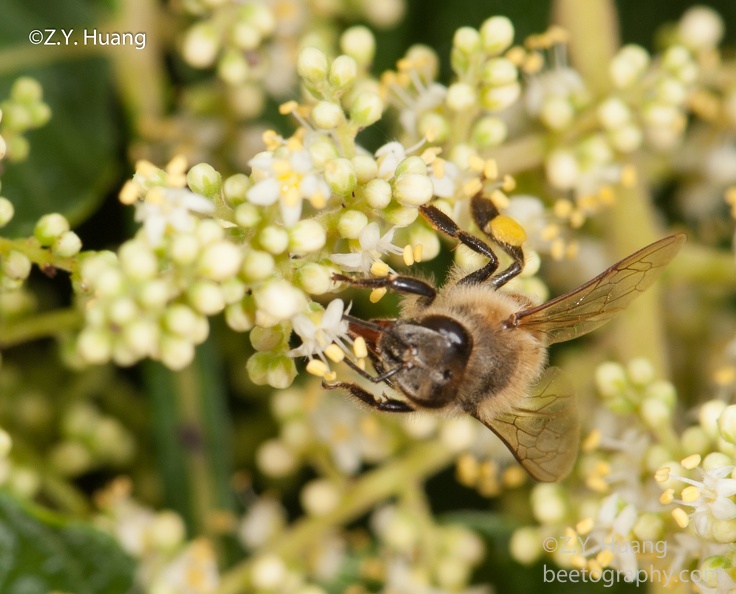 4. Foraging for nectar but also with pollen in baskets.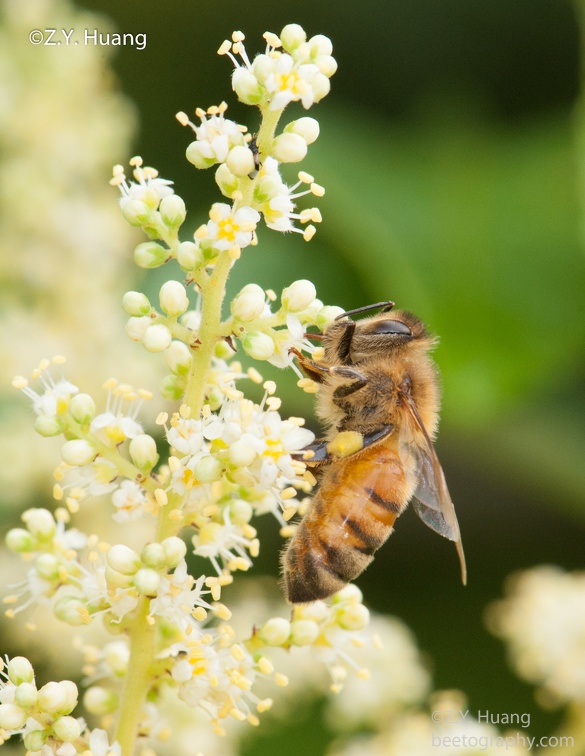 5. The flowers seems to be complete (with both male and female parts).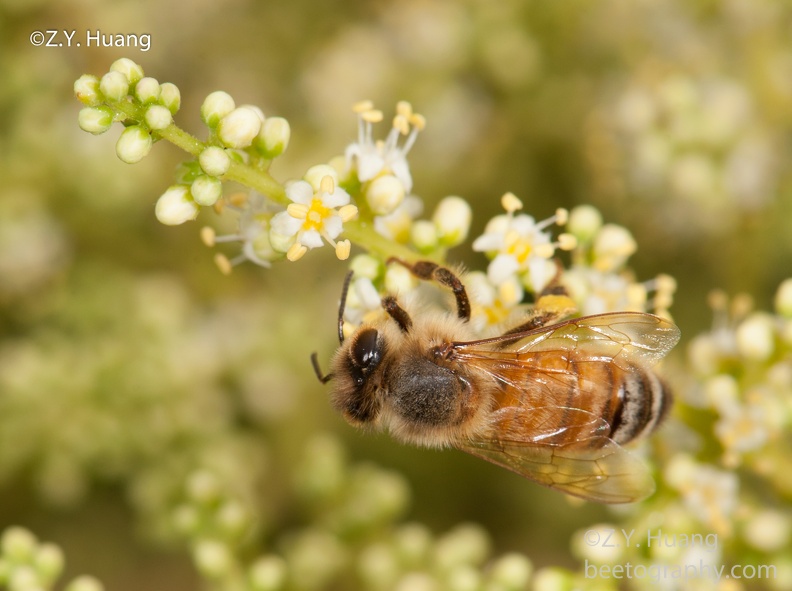 6. Side view of a worker drinking nectar from Rhus chinensis.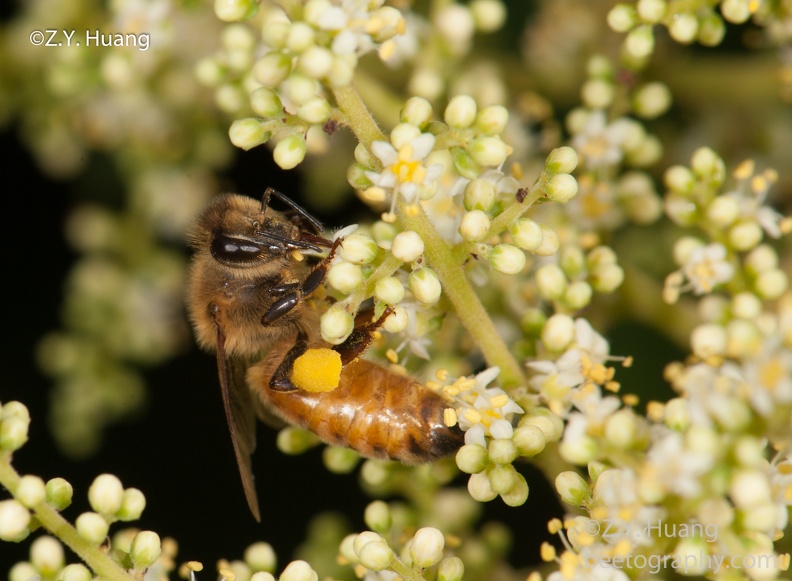 7. A drop of dew/rain water still visible on the left.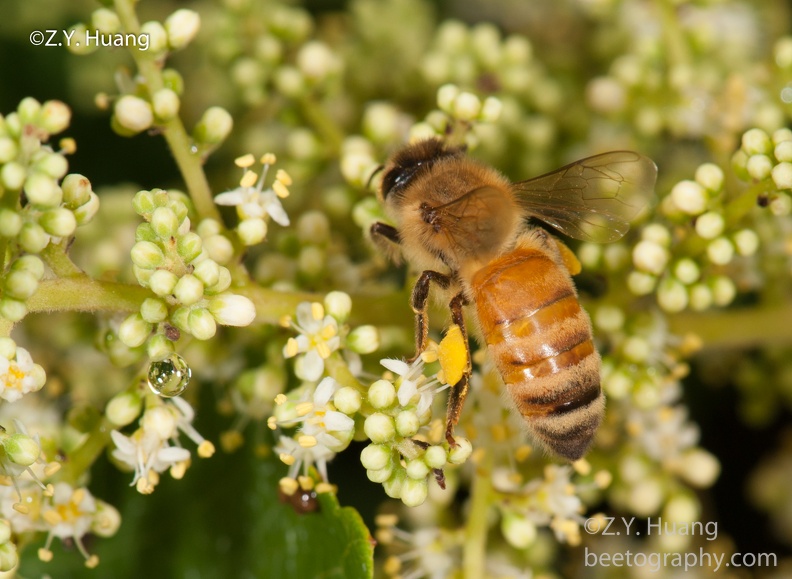 Posted 9/4/2016
Updated 9/5/2020
Image link updated 3/14/2023